Nothing beats fresh!
Indoor farming systems for the hospitality industry.
We combine absolute freshness with a positive impact on our environment .
Our goal is to enable the hyper-local cultivation of high quality herbal ingredients.
This reduces transport routes, packaging and food waste in the
reduce hospitality.
Jetzt zu Hause anbauen: Die Mana Bowl
Dein Mini-Farming System für zu Hause: Die Mana Bowl mit automatischem Bewässerungsdocht
Zum Produkt
Advantages of growing your own at Mana Farm:
Save money:

Save cash by growing your own greens instead of buying them.


Ultra Fresh & Pesticide Free:

Our closed cultivation system does not require any pesticides or fungicides.


Easy to handle:

The Mana Farm can be used with little time thanks to the Seedpad system.

Gemeinsam für mehr Nachhaltigkeit: Diese Partner nutzen bereits vertical Farming Systeme von Mana Farms: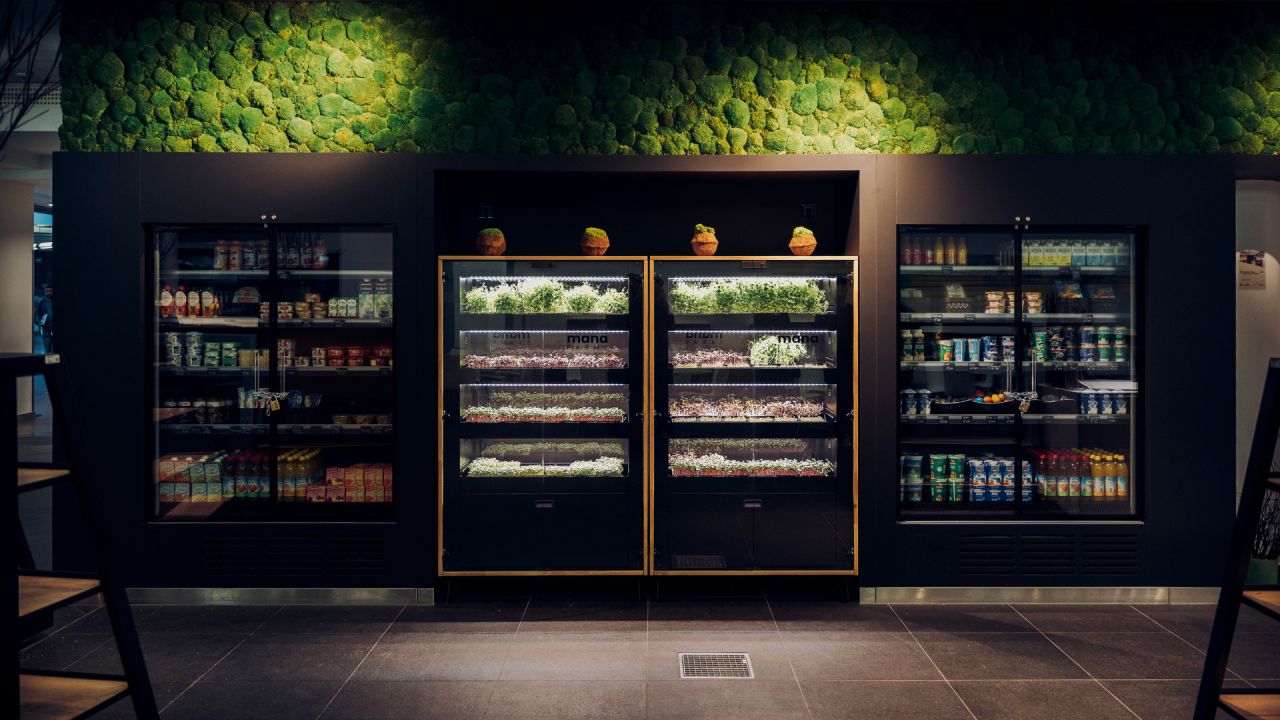 BMW
Mit Microgreens wieder gestärkt an die Arbeit! Unser Indoorfarming System fügt sich perfekt in die BMW-Mensa ein.
Video
HILTON BERLIN
Zeit für Urlaub? Auch bei Hilton gibt es jetzt leckere, nährstoffreiche Microgreens direkt firsch aus der Mana Farms auf den Tisch.
Video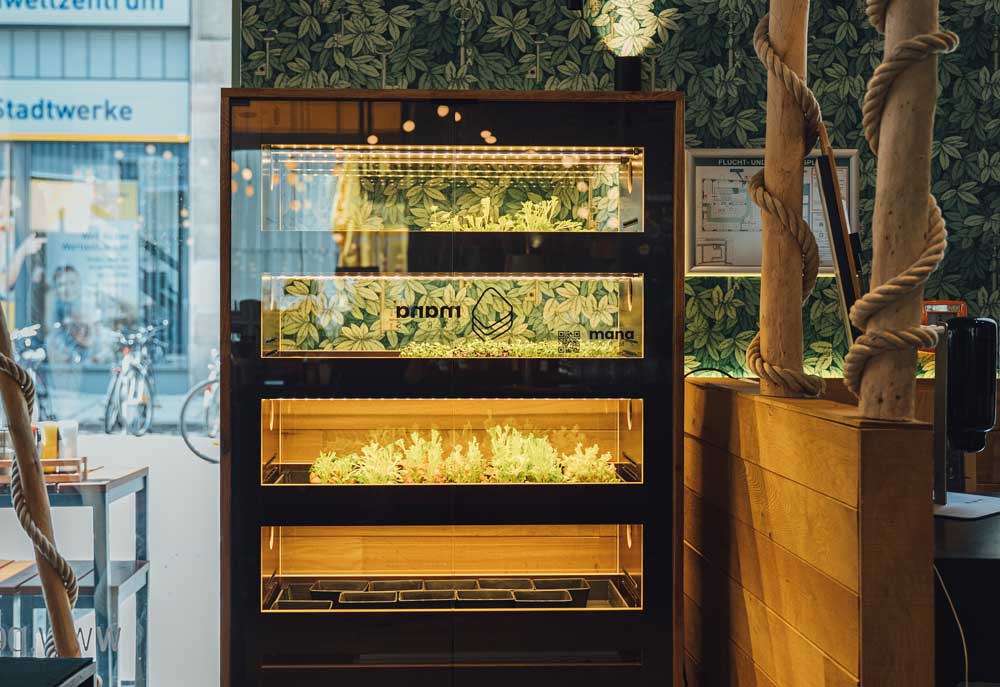 PETER PANE
Hier wachsen die Greens direkt vor den Augen der Kunden, das bereichert die Speißekarte und ist nachhaltig!
Video
benefits of microgreens
"In general, microgreens contain much higher concentrations of vitamins and carotenoids than their adult counterparts." Gene Lester, Journal of Argicultural and Food Chemistry 2012

"For the antioxidant properties of radish seeds, the strongest positive effect was caused by irradiation with additional LED light." Giedre Samuoliene, Central European Journal of Biology 2011
Mana Farms News
Get the latest news from Mana Farms and our newest products.